ELPRO Technologies
---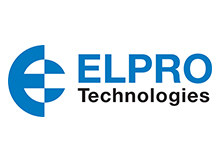 For over 35 years, ELPRO Technologies wireless business has helped companies in more than 180 countries improve the management and performance of their assets by offering a full range of reliable and secure wireless communication systems.
ELPRO has a full range of products to help facilities safely and reliably use wireless technology to accomplish even the most critical needs. Their products can be used in a variety of applications, including water and wastewater, oil and gas, mining, environmental, electrical utility and industrial automation.
ELPRO offers scalable industrial wireless solutions from basic point-to-point or meshing to larger scale infrastructure deployments. All applications are covered from the sensor to the control room.
ELPRO products are manufactured under the ISO 9001-2015 quality management system so you can rest assured that the products are the highest quality and reliability.
| | |
| --- | --- |
| | Wireless I/O, or Radio Telemetry, is a method of transmitting information over wireless links. Signals such as switch status or analogue signals can be transmitted from a remote location to a monitoring or control system. Wireless I/O connects directly to analogue, discrete and pulse transducer signals. The signals are transmitted by radio using ELPRO's intelligent wireless protocol. |
| | Wireless Gateways connect to popular process control and automation Data Buses and convert I/O information to wireless protocol. |
| | ELPRO's Wireless Modem offering comprises of Wireless Ethernet, Serial and Cellular modems. The ELPRO modem suite allows connection to RTU, PLC or other databus device and communicate securely as either point to point, point to multipoint right up to large infrastructure networks. |