Partech
---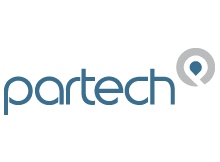 At Partech we believe in using class leading core technologies for high quality, innovative products.
Their minimal maintenance and customisable nature, Hydro-Trent partnered with our swift personal response and expert support team means you'll have no problems choosing from the Partech in providing the Analytical Solutions for the following industries for example.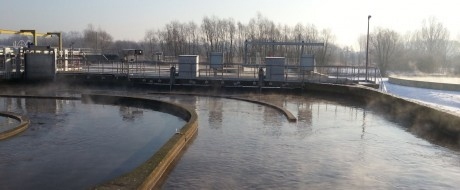 Municipal Wastewater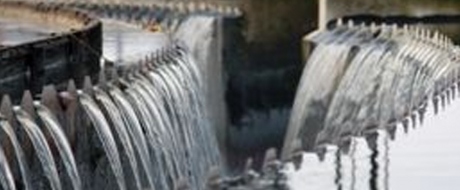 Drinking Portable Water
We pride ourselves on pre-purchase, installation and after-sales service, and our expertise covers measurement of industrial wastewater, drinking water and dairy, food and beverage production
By having the installation carried out by an instrumentation specialist, many of the common problems relating to poor sensor positioning and sample preparation issues are eliminated. Hydro-Trent Automation have over 20 years of experience installing, maintaining and operating instrumentation in water, wastewater, industrial effluent and surface water applications.
Contracting HTA to carry out the installation means that we take full responsibility for the successful application and integration of our instrumentation.
All instrumentation and analysers need some form of maintenance. This can often be covered in-house, but increasing workloads and a growing reliance on reliable accurate measurements means that this critical role often needs to be performed by a specialist company.
We have been using and supplying Partech MLSS, Dissolved Oxygen and Sludge Blanket level for the wastewater and sewerage industry with the tailor suit sensors, cost effective, accurate & reliable measuring and ease of maintenance which makes us have the trust in this British made products and hopefully years to come with even more competitive and reliability in this competitive environment.
Some of the major products which we have used in Malaysia projects. For more information, please contact us.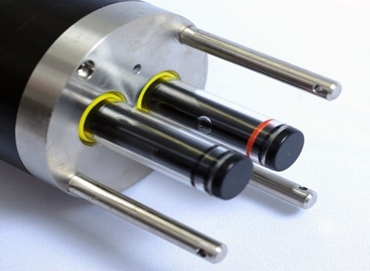 Self Cleaning Sensor for Suspended Solids and Turbidity Monitoring
The TurbiTechw² HR Sensor has been specifically designed for use in wastewater treatment systems where high levels of suspended solids are desirable in the aeration phase. Membrane Bio Reactors (MBR) typically run with MLSS values in the region of 8,000 to 14,000 mg/l. High MLSS concentrations promote numerous process benefits, including stable operation, complete nitrification, and reduced biosolids production reducing biological volume requirements (and associated footprint) to only 20-30 percent of conventional biological processes.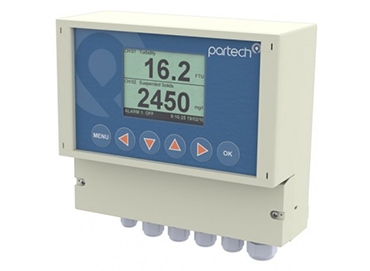 Monitor for the WaterWatch² Range
The 7300w² Monitor is the core product in the WaterWatch² range. The monitor is designed to interface with all of the sensors in the WaterWatch² range. The monitor specification provides all the connections required for 1 or 2 sensors, systems can be created by the use of expansion boxes to include multiple sensors. The maximum number of sensors will be limited by the practicalities of most sites. We anticipate 8 being a sensible maximum although many more can be accommodated.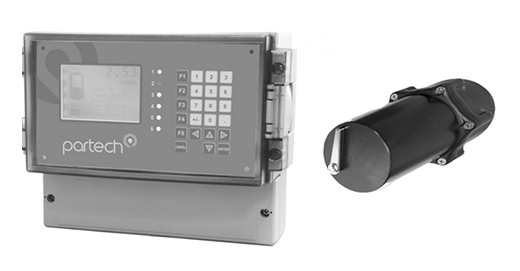 Continuous Sludge Blanket Level Monitoring – Ultrasonic Sensor
The SludgeWatch Ultra utilises the industry accepted look down ultrasonic or 'sonar' method of detecting and tracking the interface between sludge and water in water, wastewater and industrial effluent settlement tanks and clarifiers. The cleaning wiper operates automatically to remove dirt and air bubbles that can interfere with the measurement.
By monitoring the position of the sludge/water interface the user can make process adjustments to ensure that their plant is operating at the optimum efficiency. If a blanket is allowed to rise too high in the tank there is a danger of carry-over to the effluent channel or the next processing stage, additionally strain may be placed on the scrapper mechanism. If there is too little sludge in the tank the settling process cannot work effectively, this leads to problems with sludge processing, returned sludge concentrations and carry-over to the effluent channel.
Automated sludge blanket detection removes the need for time consuming manual checks, ensuring reliable process control everyday and during unexpected weather or load conditions.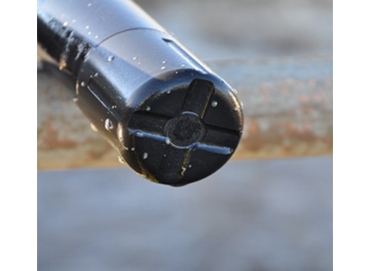 Optical Sensor for Dissolved Oxygen Monitoring
The OxyTechw² RDO Pro-X Sensor uses the latest optical technology for measuring dissolved oxygen (DO) in demanding wastewater, drinking water, industrial effluent and surface water environments.
The sensor uses optical sensing techniques that provide a fast response and do not need a flowing sample to operate. There is no need for routine calibration, enabling manual intervention to be kept to an absolute minimum. Periodic validation of the measurement can be done as part of standard quality assurance performed by the operator. The sensor uses an extended life cap that does not have a finite life, though replacement is recommended every two years. When replacement of the cap is required the operation takes only a few minutes with no need to enter complex set up codes and no need to re-calibrate.
DO Monitoring In River in Flexible Installation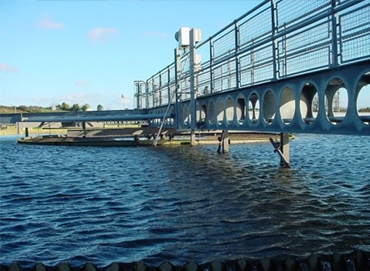 Fixed Installation Monitoring Detectors
Apart from the above examples on some of these analytical solutions, we can offer site installation and testing as well as commission and after sale service maintenance which is very important in maintaining or upkeep the reliability and accuracy in terms of measurements and present data to the maintenance parties which maybe crucial to the operational aspects of the treatment plants and processes for the wastewater industry.