Yokogawa
---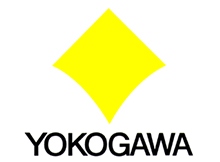 The acute angle and sharp straight edges of the top half of the diamond symbol represent Yokogawa's cutting-edge technology while the gentle curvature of the bottom half represents the warm-hearted nature of Yokogawa's people. By balancing these two elements, Yokogawa aims to contribute toward the realization of a thriving global society in much the same way as the sun. This property is reflected in the bright yellow of the diamond.
Yokogawa has been developing measurement solutions for nearly 100 years, consistently finding new ways to give R&D teams the tools they need to gain the best insights from their measurement strategies.
Since our inception in 1989, Yokogawa in Malaysia is proud to play a dynamic role in supplementing the industrialization drive of the Malaysian government as propounded in its Vision 2020.
Yokogawa has long enjoyed a good reputation for reliability and service. This reputation has won us some demanding users in critical process applications such as refining and petrochemical and now also in the water & wastewater industries.
Yokogawa instruments are renowned for maintaining high levels of precision and for continuing to deliver value for far longer than the typical shelf-life of such equipment. Yokogawa believes that precise and effective measurement lies at the heart of successful innovation – and has focused its own R&D on providing the tools that researchers and engineers need to address challenges great and small.
Yokogawa takes pride in its reputation for quality, both in the products it delivers – often adding new features in response to specific client requests – and the level of service and advice provided to clients, helping to devise measurement strategies for even the most challenging environment.
Hydro-Trent Automation is their working partner for almost a decade in using their state of the art Paperless recorders and Pressure or Differential pressure transmitters and other related instrumentation for the water and sewerage treatment plants and some of the products commonly used is shown as below and can be downloaded at here.
At YOKOGAWA, we are committed to the "quality first, customer first" principle in all areas of our business, including product design, research and development, and sales and services. The new FX1000 paperless recorder exceeds customer expectations for quality, high performance and capability- at a price that meets the needs of a cost-sensitive market.

Intuitive display, easy operation

5.7-inch, high-precision, wide-viewing-angle color TFT LCD
Many types of displays such as trend, digital, bar graph, overview, alarm, and historical trend
Remote viewing of the FX1000 screen through the Internet
Multi-functional panel keys
Start/stop recording by batch, and create data files

Comprehensive selection of measurement types, and exceptional performance

Input types: DCV, TC, RTD, DI
Scan interval: 1 s, 125 ms (fast sampling)
Channels: 2, 4, 6, 8, 10, 12
Measurement accuracy: ±0.05% of reading (DCV), ±0.15% of reading (TC, RTD)

Reliable data storage

Large (400 MB) internal memory
CF cards up to 2 GB (option)
USB interface (option)
Binary data storage
Network enables data redundancy

Support for a variety of applications

Power measurement recording (option)
Vacuum pressure recording (Log scale, option)
Flow rate summation (option)
F value calculation (option)

Reliable design and construction

Space-saving design
Waterproof and dustproof (IP65 compliant)

The EJA-E range of transmitters is Yokogawa's most recent evolution of the DPharp family of pressure transmitters, being released in 2012. It combines the ruggedness and success of the workhorse EJA-A range with the class-leading technology and performance of the EJX. It offers enhanced performance and reliability with built-in safety certification. Its small form factor and rugged materials provide the level of robustness that is expected from Yokogawa products.