Siemens
---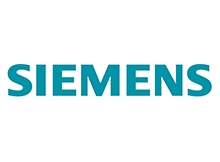 Measurement and controls when it comes to working with fluid, wastewater, gases and other type of medium, Siemens provide one of the leading measuring instruments such as Electromagnetic Flowmeters, Pressure Transmitters, Ultrasonic levels and even provide good service support and marketing to Hydro-Trent Group of companies.
We have installed and commission SIEMENS Electromagnetic Flowmeters to all major water treatment plants and most of the Sabah water & sewage plants , peninsula sewerage plants as well as pumping schemes for housing and developers.
SIEMENS Miltronics Ultrasonic level measurement technology has proven as a high performance, state of the art and cost effective for continuous level, point level and interface in a wide range of applications in water & wastewater, chemical, bulk solids, petrochemical, cement and mining industries.
To understand more, please download some brochures here or Contact Us for further info.