Omron
---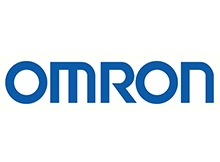 OMRON Corporation was founded in 1933 and Omron Malaysia was established in August 1991 as the leading Industrial Automation manufacturer of the technologically advanced automation products such as PLC and related electrical componets.
OMRON has dominated us as their Official System Integrator program since year 2008 for all OMRON Programmable Logic Controller (PLC) based system in providing the automation process and application for the water and waste water industry.
We are working closely with OMRON Electronics in offering sales and distribution of the automation products with our engineering service couple with the products to achieve a cost effective, reliable and productivity, after sales service for this demanding industry.
Major water treatments plants like Sungai Selangor Phase 3 (SSP3), Temerloh, Pekan water schemes, all major Sabah plants under JAS, Sungai Dua WTP, Shamelin STP, Klang STP and Yen So Hanoi Vietnam STP which was designed, tested and commissioned by Hydro-Trent Automation in year 2012.
A Wide Range of Systems, from Small-Scale to Large-Scale

OMRON offers a full lineup of reliable PLCs including the "flagship" CS1 Series, and ranging from the small scale CP1H to the large-scale CV Series. The CS1 Series meets the needs not only of small-scale to large-scale systems, but of distributed systems as well. This allows the construction of the optimum system for the scale and applications of the production site.

The CS1 Duplex System Boosts the Reliability of Facilities and Equipment

Communications Units can be either duplexed or used individually. Power Supply Units can be either duplexed or used individually.

Hot Standby System Adopted for CPU Unit Duplexing

When a problem occurs in the CPU Unit, the system instantly switches control to the other CPU Unit, enabling continuous operation with minimal effect on the system.
Because there is no need for special duplex programming, the design process is simple and design steps are reduced.

The system can also be configured with only one each of the CPU, Power Supply, and Communications Units. This lets you optimize the system cost by selecting the Units that you need. (The Duplex Unit must be used even when using only one each of the CPU, Power Supply, and Communications Units.)

Online Unit Replacement

With either a Duplex-CPU or Single-CPU CS1D System, Basic I/O Units, Special I/O Units, and CPU Bus Units can be replaced online while the system continues operation. Although operation will stop for the Unit being replaced, all other Units will continue operation.

Duplex operation is possible for any or all of the following: CPU Units, Power Supply Units, and Communications Units.

Use duplex operation for the CPU Unit, power supply, or communications depending on system requirements for reliability, costs, and functionality. For example, use duplex operation for all of these for systems that must never go down or use duplex operation for only the power supply (which has a relatively short service life). Just build in the redundancy required by the system.

Duplex Ethernet for Greater Information Network Reliability

With redundant networks and Communications Units, communications will continue even if a network line is broken or one of the Communications Units fails. The communications path is automatically selected for each communications process (as opposed to switching the entire line), to enable creating a highly reliable network even against a network line broken in more than one location. The CS1D-ETN21D and CS1D CPU Unit version 1.1 or higher are required for a duplex Ethernet network.

Duplex Networks between PLCs with Controller Link

Even if one Unit fails, the other Unit will back it up and continue communications. Even if a line breaks, a loopback will be used to maintain the network. Either the CS1W-CLK13 or CS1W-CLK53 is required for a Duplex Controller Link network.

Expansion Cables can be duplexed and replaced online.

By mounting Duplexed Expansion I/O Units and Expansion Cables, the Expansion Cables can be replaced during operation. In addition, problems such as cable disconnections are monitored, so the location of the failure can be easily identified.

Expansion Backplanes can be added online.

Even in systems where the power cannot be turned OFF or operation cannot be stopped, it is easy to add functions after system operation has started.
Modifications can be easily made after startup for devices for which the power is not easily turned OFF.

OMRON Best-in-class display HMI Programmable Display Panel

The robust TFT, color touch LCD gives excellent visibility and features long-life (50,000 hours) LED backlighting. Screen sizes range from 3.5 to 10 inches.

LED backlighted TFT LCD
Wide viewing angle
More than 65,000 display colors
Stores up to 120 MBs of screen data

Smart design

When developing the NB series, we considered every aspect of the design to give you maximum flexibility. A typical example is the portrait or landscape display mode.

Portrait or landscape display mode
Connection to Omron and non-Omron devices, e.g. PLCs/inverters
Serial, USB or Ethernet connectivity
PictBridge printer connection

Saves you time

The NB series has many useful features that will make it easy to create and maintain your projects, such as the USB memory stick support.

USB memory stick support
Animations and easy-to-use functions
Multi-language support and tool
On/off-line simulation

Turn your idea into an application… exactly how you want it!

The NB series gives you all the features and functionality to easily create intuitive operator screens really quickly. Features such as window handling give you many screen-creation possibilities, while texts can be defined in up to 32 languages. Furthermore, off-line simulation enables you to quickly test your project.

Flexible window handling