Schneider Electric
---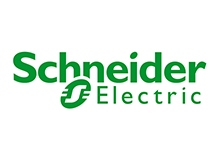 Schneider Electric has been present in Malaysia since the early 60' and focused in electrical distribution, industrial control and automation in more than 130 countries and has expanded by acquiring Merlin Gerin, Telemecanique, Square D, Clipsal, APC, Scadapack RTU and CITECT Australia and other and moving to the Schneider Electric label flagship.
We are proudly being invited and become their Schneider Alliance Partnership Program in year 2011 which is originated from the Authorised System Integrator ( ASI) program which was launched in year 2002 which Hydro-Trent Automation started then until the present day.
With this partnership program, Schneider will provide technical, sales & service as well as commercial support on their products which we are marketing such as Schneider Modicon PLC, Scadapack Telemetry RTU, Citect Scada Software and electrical components.
Modicon Premium – Large PLC for Discrete or Process applications and high availability solutions PLC for manufacturing processes. With the new Premium processors in the Unity range, there is no need to worry about restrictions…

5 IEC languages as standard: LD, ST, FBD, SFC, IL.
High performance CPUs with 37 ns per instruction and up to 7 Mb of programme
High-level multitasking system
A compact system (very high density modules) particularly at ease in extended architectures (distribution of 16 racks in real time without repeater)
An extensive catalogue of application-specific modules (safety, reflex processing, counter, position control, motion, weighing, data storage)
New High End processors

Modicon M340 – Mid range PLC for industrial process and infrastructure & Driving performance with simplicity and integrated functions.

Far more than a PLC, our Modicon Programmable Automation Controllers (PACs) are built to suit the needs of the process industry and a wide range of demanding automation applications. Modicon M340 can be used individually but is also the perfect companion of Modicon Premium and Modicon Quantum, increasing the performance, the quality and the profitability of your industrial process, facilities or of your machines.