Schneider Electric
---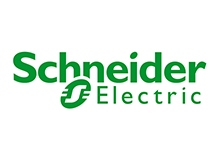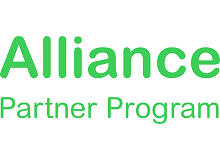 As a global specialist in energy management with operations in more than 100 countries, Schneider Electric offers integrated solutions designed to make energy safer, more reliable, efficient, productive, and green across multiple market segments. Schneider Electric has significant positions in energy and infrastructure, industrial processes, building automation, and data centers/networks, as well as a broad presence in residential applications.
We are proud to be part of Schneider Electric's Alliance Partner Program, which is a network of independent system integrators offering their customers the excellence of their local know-how with the best technological solutions from Schneider Electric.
M580 ePAC

The Modicon M580 ePAC and Safety PLC both use the same Modicon X80 I/O range and EcoStruxure™ Control expert (formerly known as "Unity Pro") software for programming and configuration. Process controllers (not safety Controllers) can also be applied as part of the EcoStruxure™ Hybrid DCS (formerly known as PES) system.

The high-end Modicon M580 Ethernet Programmable Automation Controller (ePAC) features redundant controllers, safety controllers (safety PLC) with native Ethernet, and cybersecurity embedded in its core. It brings: –

Native Ethernet capabilities
High performance
High availability for processors (including Safety processors) & networks
Common Safety SIL3 rating available (with M580 Safety PLC, Safety X80 I/Os including safety power supplies and capability to connect CIP Safety devices on Ethernet)
Enhanced cyber-security
More flexibility in design and greater agility for your operations
Smooth modernisation solutions

M340 PAC

Far more than a PLC, our Modicon Programmable Automation Controllers (PACs) are built to suit the needs of the process industry and a wide range of demanding automation applications. Modicon M340 can be used individually but is also the perfect companion of Modicon Premium and Modicon Quantum, increasing the performance, the quality and the profitability of your industrial process, facilities or of your machines.